News
Zhejiang Province Management Innovation Demonstration Enterprises
Zhejiang Province Economic and Information Commission published the list of management innovation demonstration enterprises in September 21, 2017, Hangzhou Zhejiang Province. Hangzhou Ruijiang Industry Co., Ltd., Zhejiang Yida Electric Co., Ltd. and other 15 companies are listed.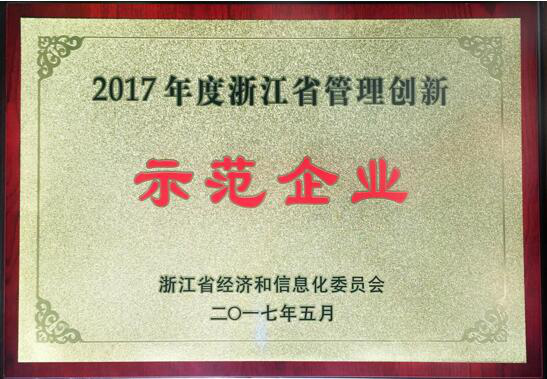 Ruijiang Group is listed as one of the Zhejiang Province Management Innovation Demonstration Enterprises
With the growing development of Ruijiang Group, we have achieved a giant leap in the refinement and information management. In response to the national strategy "Made in China 2025", Ruijiang Group is actively promoting forward the enterprise from fine management to intelligent management.
In the aspect of high performance management, Ruijiang Group deepened the integration of information and industrialization, promoted the development of manufacturing and service industry, accelerated the impact of informationization on economic, social and modernization construction by implementing 5S management and importing high performance management mode.