News
China launches year-long inspection of environmental
Environmental storm swept China. Many factories especially raw material factories around the
country came to be shut down.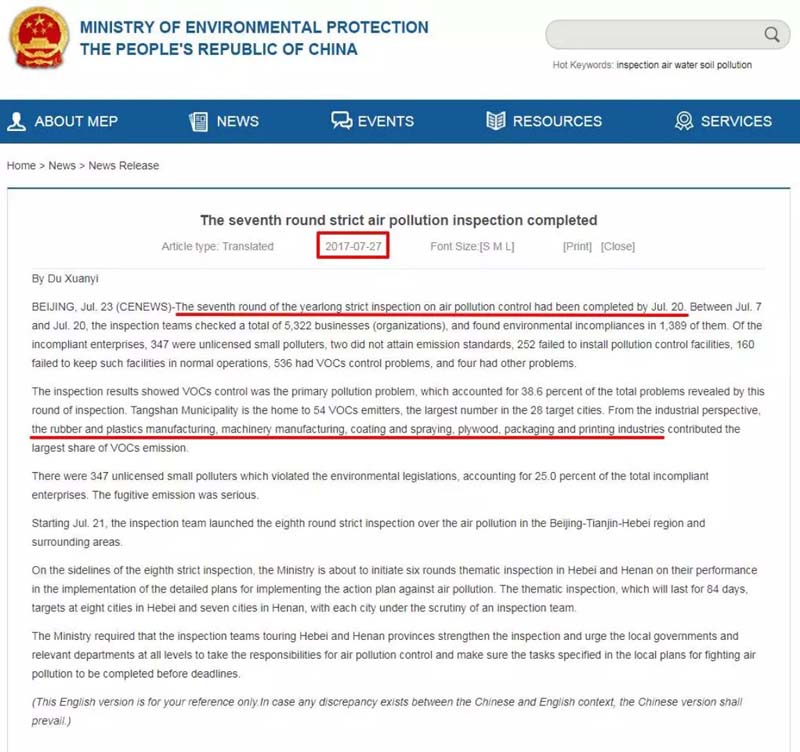 China launched a new round of central environmental inspections covering eight provincial-level areas. A total of eight inspection teams have started month-long on-site investigations into local government work, including Jilin, Zhejiang and Shandong provinces.
About 10,000 polluting companies were ordered to suspend production or shut down by the end of June, including our raw materials suppliers.