News
Chemical industry to play a crucial role
The Communist Party of China has just concluded its 19th National Congress in Beijing. In the runup to the meeting, China Daily asked business leaders from major multinational companies for their views on economic developments here and the country's global leadership role.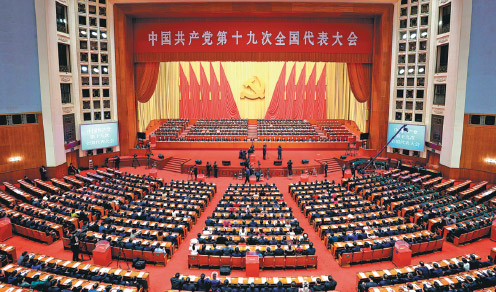 Delegates attend the closing session of the 19th National Congress of the Communist Party of China
at the Great Hall of the People in Beijing on Tuesday. [Photo/Xinhua]
We live in times of great social and economic transformation. In fact, we witness an unprecedented trend toward urbanization. According to the United Nation, by 2050 one quarter of the world's largest cities will be in China.
We believe sustainability is essential to preserve our planet, and improve the quality of life for millions. Therefore, innovative solutions are needed to create an urban environment which allows for more sustainable living.
The chemical industry plays an essential role in sustainable urbanization and helps to improve living standards. In the 13th Five-Year Plan (2016-20) and Made in China 2025 strategy, there is a vision for an innovation-driven economy. That is to be a world-leading material solution provider.
While China has produced innovative business models, the country still lags behind in (some) science and materials-based innovation. This requires original inventions or engineering breakthroughs.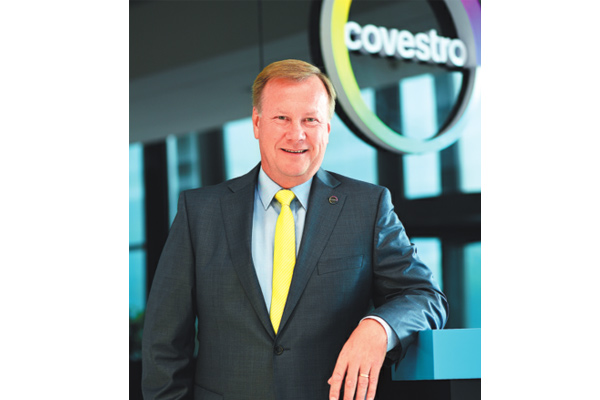 Bjoern Skogum, president of Covestro China. [Photo provided from China Daily]
Covestro also benefits from having a major presence in China. The transportation time of our cold-sensitive raw materials from Germany to Central China has been reduced from between two to three months to 20 days. We have managed to do this by using temperature-controlled containers when the materials are transported by rail.
The first shipment arrived at the end of June, but then rail transportation has proved to be a viable alternative. It is cheaper than air freight, faster than maritime shipping, and more environmentally friendly than both of them.
Today, the world has entered the digital revolution era. This latest global trend has changed economic models and given birth to emerging business patterns, such as e-commerce and the sharing economy. A number of Chinese companies, such as Alibaba (Group Holding Ltd) and Tencent (Holdings Ltd) are leaders in this field. But, again, the high-tech plastics industry is helping to propel this trend.
In fact, China has shown determination to transform itself into an innovation-driven economy, and this will offer market opportunities for industries around the world. Although a gap still exists in terms of innovation capabilities in science and technologies, companies such as Alibaba and Huawei (Technologies Co) have proved the country can produce world-class businesses.
(This article is reproduced from China Daily.)